7-Inch LED Stop/Tail/Turn Signal Lamps for Bus and Truck Applications
Vehicle Safety Manufacturing offers the widest assortment of LED stop/tail/turn signal lamps in the OE and aftermarket heavy-duty truck segment to fulfill the needs of customers working in the harshest environments including material handling, construction, agriculture, forestry, mining and other on and off-road equipment and truck applications. VSM's durable, low-voltage lamps meet or exceed SAE and DOT specifications and include long-life LEDs meaning no more replacing broken bulbs. Learn more about our individual 7-inch FMVSS 108 specification stop, tail and turn signal LED lamps below and feel free to contact us if you have any questions or require a customized solution.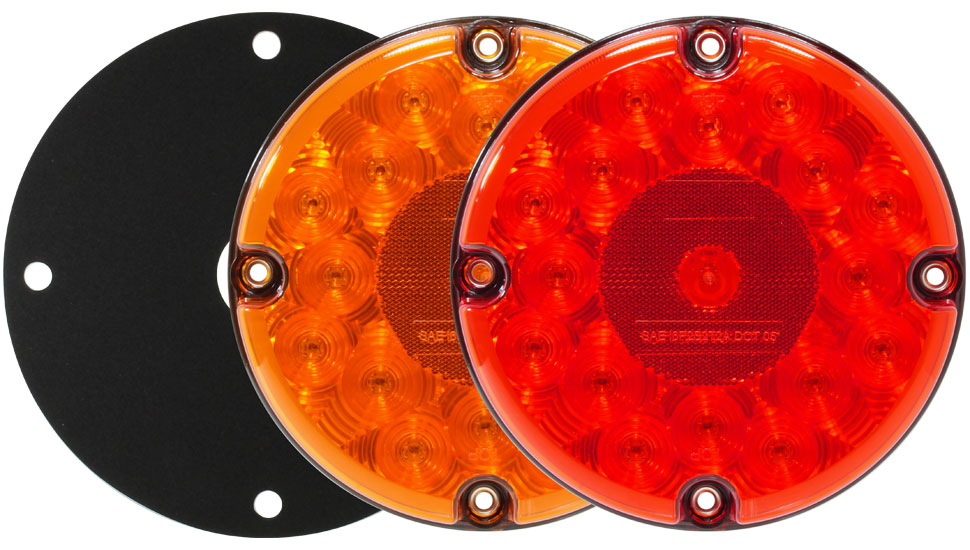 VSM6553A 7" Turn Signal Lamp (Amber Lens)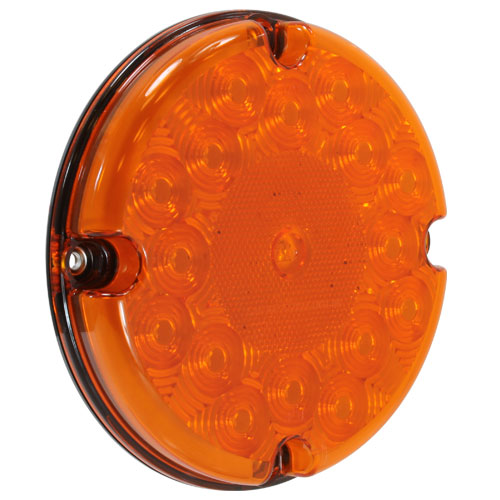 Click image to enlarge...
More Images




Click images to enlarge...
Features
Product Dimensions
7" (W) x 7" (H) x 1.25" (D) Lamp
Product Installation
Industry Standard Bolt Pattern
Product Construction
All Plastic Construction
Product Wiring
Double-Contact Power Input
Other Product Details
Optic Lens
Includes Foam Mounting Gasket
IP67 Waterproof Rated
Low Amp Current Draw
Meets FMVSS 108 Specification
3 Year Warranty
VSM6556 7" Stop Lamp (Red Lens)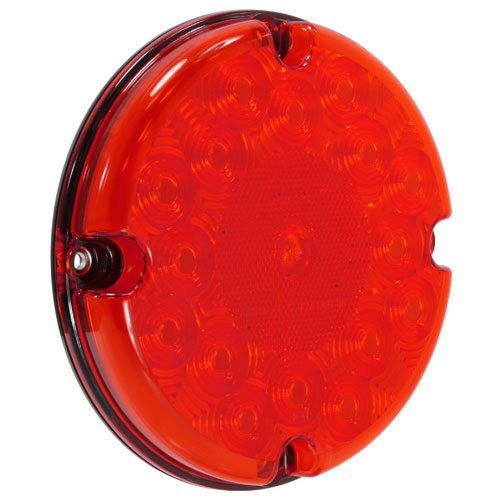 Click image to enlarge...
More Images




Click images to enlarge...
Features
Product Dimensions
7" (W) x 7" (H) x 1.25" (D) Lamp
Product Installation
Industry Standard Bolt Pattern
Product Construction
All Plastic Construction
Product Wiring
Single-Contact Power Input
Other Product Details
Reflex Lens
Includes Foam Mounting Gasket
IP67 Waterproof Rated
Low Amp Current Draw
Meets FMVSS 108 Specification
3 Year Warranty